I decided to do this contest on a whim. I think it's the spring fever?
Who else is ready for warm weather?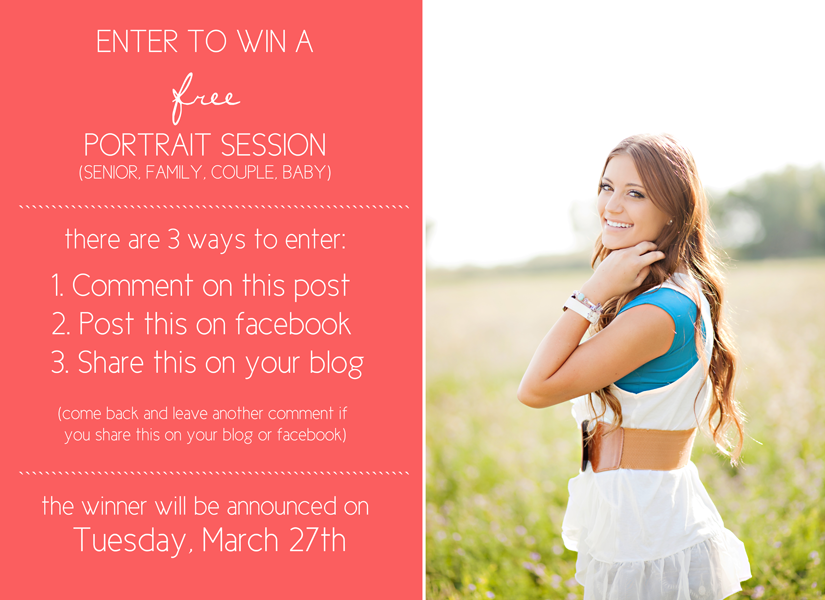 Make sure to comment again if you posted this somewhere else!
(a comment for each one)
Be sure to include a link wherever you post it!
Good Luck!
-fine print-
The winner must live in Utah County
or be willing to travel to Utah County for their session
-comments are now closed-