I loved last years valentines day giveaway.
It was so fun hearing all the fun love stories people sent in.
I had no choice but to do another contest this year.
However I thought I would give people a little longer to submit their story this time around.
If you are not engaged, please spread the word about this giveaway to all of your engaged friends!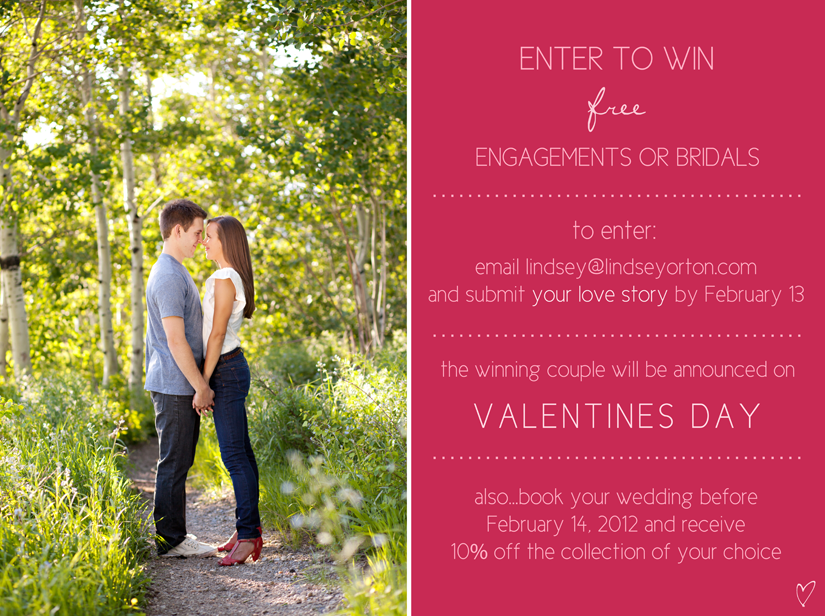 Good luck!